General
Information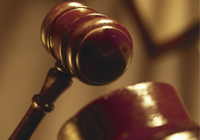 This website was designed to share information with the citizens of Coshocton County about their Court and its functions. We continue to strive to offer effective services to all Coshocton County citizens and appreciate your continued support of the Court and Court Staff. Our mission is to provide just and fair decisions in a timely manner to all persons who come before the Court.
Latest
News
COMMON PLEAS COURTUPDATE: Heather Spinks and TCAP
  As I approach the conclusion of my seventh year on the bench, there are a few things happening at the Court that may be of interest.
  First, the Court hired Heather Spinks to replace Brooke Bookless as the Court's Pre-Sentence Investigation Director in July, 2016. Brooke moved to Columbus, Georgia where she works as a Parental Accountability Court Coordinator.  She married Sgt. Derek Jimenez, 75th Ranger Regiment, on June 10, 2017. 
As you may remember from our previous article in Due Diligence, the job of PSI Director was designed for the simple purpose of writing presentence investigations.  However, the job soon transformed into probation officer duties, and managing a special drug court docket that we named Recovery Court. Since Heather assumed control over the Court's intensive supervision and special docket program in July, 2016, more responsibility has been added to her many job duties. 
While her duties are officially Pre-Sentence Investigation Director, Probation Officer and Recovery Court Administrator, Heather is also called upon to provide impromptu life counseling.  For this mother of three, straight...Read More
06-29-2015
As the summer rain dampens our outdoor activities, the courthouse lawn pays no attention. Some much needed fertilizer and care has provided us with a fuller and thicker lawn. Judge France and friends are also well into the season of flowers.
10-21-2014
In an era of constant change and concern, the Courthouse remains an anchor of tradition in our community.  A walk along the courthouse lawn, among the autumn hues, provides a sense of peace and strength. Along the same
View